Bishop
Samuel L. Hampton, II
Senior Pastor of The Faith Place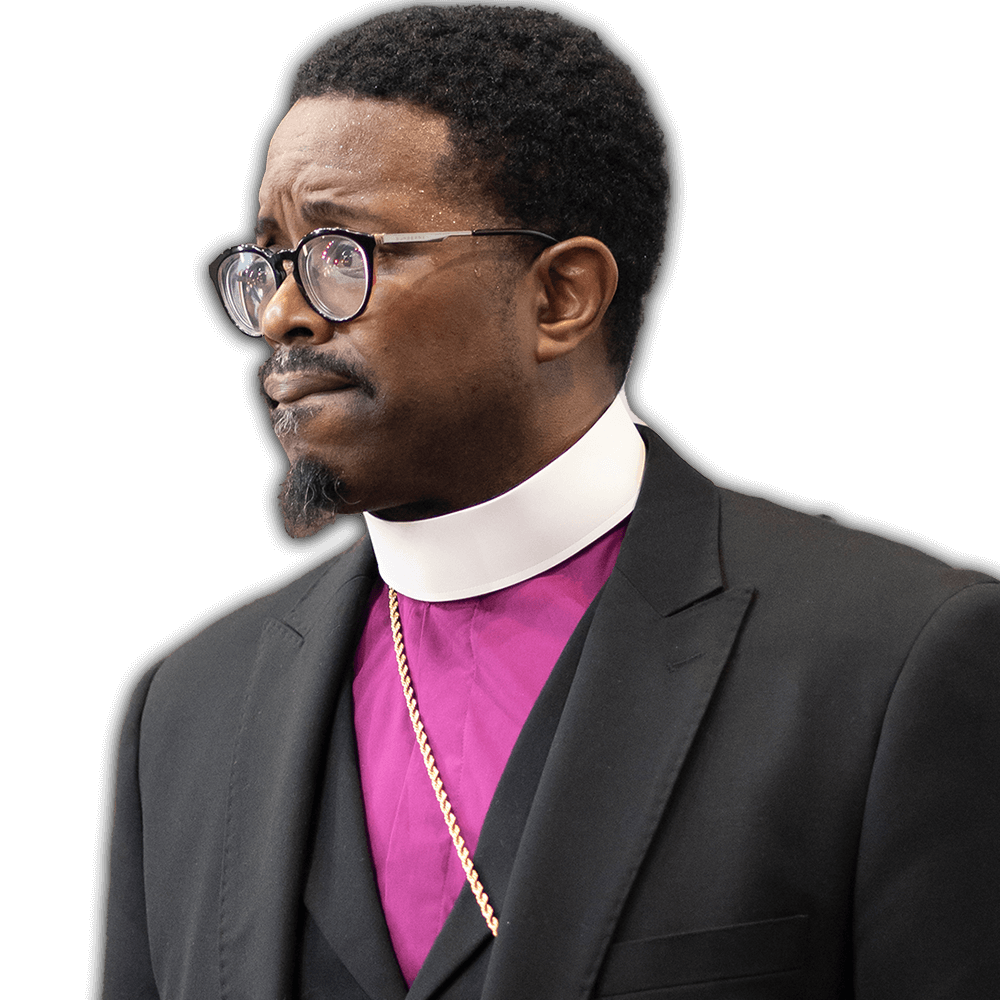 Bishop Samuel Lee Hampton II is the eldest son of Suffragan Bishop Samuel Lee Hampton, Sr. and Dr. Lula Hampton. In 1996, Pastor Hampton II received his call to the ministry. He was ordained and licensed as an Elder in the Pentecostal Assemblies of the World, Inc., in July 1999. He has served in various offices at First Apostolic Faith Church in Akron, Ohio. He began as a Sunday School Teacher, Media Ministry director, and Youth Pastor; Along with serving 2 terms as Ohio State Young People's Chairman, and holding National Youth Office within the P.A. of W. On August 31, 2009, he was elected as Senior Pastor of First Apostolic Faith Church, affectionately known as "The Faith Place".
His quest for excellence in learning and leading began in his formative school years at Norton High School. He continued his quest for higher learning at Mount Vernon Nazarene College and Berean Bible Institute, an extension of Aenon Bible College. He has also earned Masters Degrees in Pastoral Ministry and Christian Leadership from Grand Canyon University. He also received a Doctorate in Theology from Christian International Bible College in Columbus, Ohio.
He does not only serve His church, but also his community. He serves with Education, Motivation, Success (E.M.S.), which is a group made up of clergy, elected and social officials, and educational leaders poised to help increase the educational success of young people. He also serves on the boards of The Love Akron Network, Inc. and Akron Vicinity Interdenominational Ministerial Alliance along with working with the Akron Faith Community and Torch Club. He also serves on the Board of First Faith Development Corporation, which is engaged in impacting its community through the teaching and reaching of both young and old individuals.
In 2015, He was appointed as President of the College of Pastors for the Ecclesial Pastor Affiliation (E.P.A.) under the direction of Canon Bishop Wayne Fitzpatrick. The E.P.A. is a fellowship of Bishops, Pastors, and ministry leaders to provide spiritual development, economic support, and most of all to win souls through the sharing of the Gospel of Jesus Christ. After serving in the E.P.A. as President, Canon Bishop Wayne Fitzpatrick consecrated him to the office of Overseer on Saturday, November 18, 2017. In 2019, He was elevated to the position of Coadjutor of the Abrahamic Temple Archdiocese to serve as the Assistant Bishop to Canon Bishop Wayne Fitzpatrick, who is the Presiding Bishop and Chief Apostle. His Episcopal Consecration to the Bishopric was on November 14, 2020.
Bishop Hampton II passionate purpose & priority is to empower people through the Word of God to accomplish the work of the Kingdom of God. He shares his purpose, with his wife, Lady Meranda Hampton. Together Bishop Sam and Lady Meranda are committed to the charge given to them by God, and are dedicated to the mission of the church, which is to be Christ Centered, Family Focused, and Community Conscious.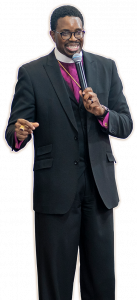 Watch recent sermons from Bishop Samuel Hampton, II