Everything you need to know about The Faith Place at a glance.

Learn About
THE FAITH PLACE
For just a moment, forget everything you've ever thought of when it comes to church. Instead, imagine a community of people who are striving together to live by faith in Jesus. Imagine a place for all who are looking for hope. This is The Faith Place!
Bishop Samuel and Elder Meranda Hampton are the Senior Pastor and First Lady of The Faith Place, they have a contagious passion for the Word and for God's people.
Get connected to the greatest thing going, the local church.
Our desire at The Faith Place is to get everyone connected. We have ministries and programs for everybody, not matter what age or stage you're in. We have something for you!
A non-profit organization dedicated to addressing the spiritual, mental and physical needs of the Akron, Ohio area.
The vision of The Faith Place
It is our desire to create an environment that is conducive to CONVERTING individuals to Christ, CONNECTING them with believers, EMPOWERING them to share with others and INSPIRING them to maximize their full potential.
We will walk in the will of God, where members are overcoming every adversity and having all spiritual, emotional, and financial needs met in abundance. We will commit to living by faith and attaining all that is promised in the Word of God.
We will be inspired as members to get involved in the vision of The Faith Place, using our talents, abilities and gifts to make the vision a reality. According to scripture, the greatest leaders are those who serve the greatest.
We will provide systematic training that optimizes our members for spiritual growth, personal development, and ministry service. We aren't just a "big church", we are building big people to thrive in faith.
The beliefs of The Faith Place
See how we view God, Jesus, the Bible, man, and many significant aspects of our faith. Firmly rooted in Scripture, the beliefs of The Faith Place direct our decisions as a church.
You belong at The Faith Place
No matter what stage, age, or season you find yourself in, The Faith Place is for you! We invite you to come just as you are and be part of this community of people who are striving together to live in faith that causes God's goodness for their lives!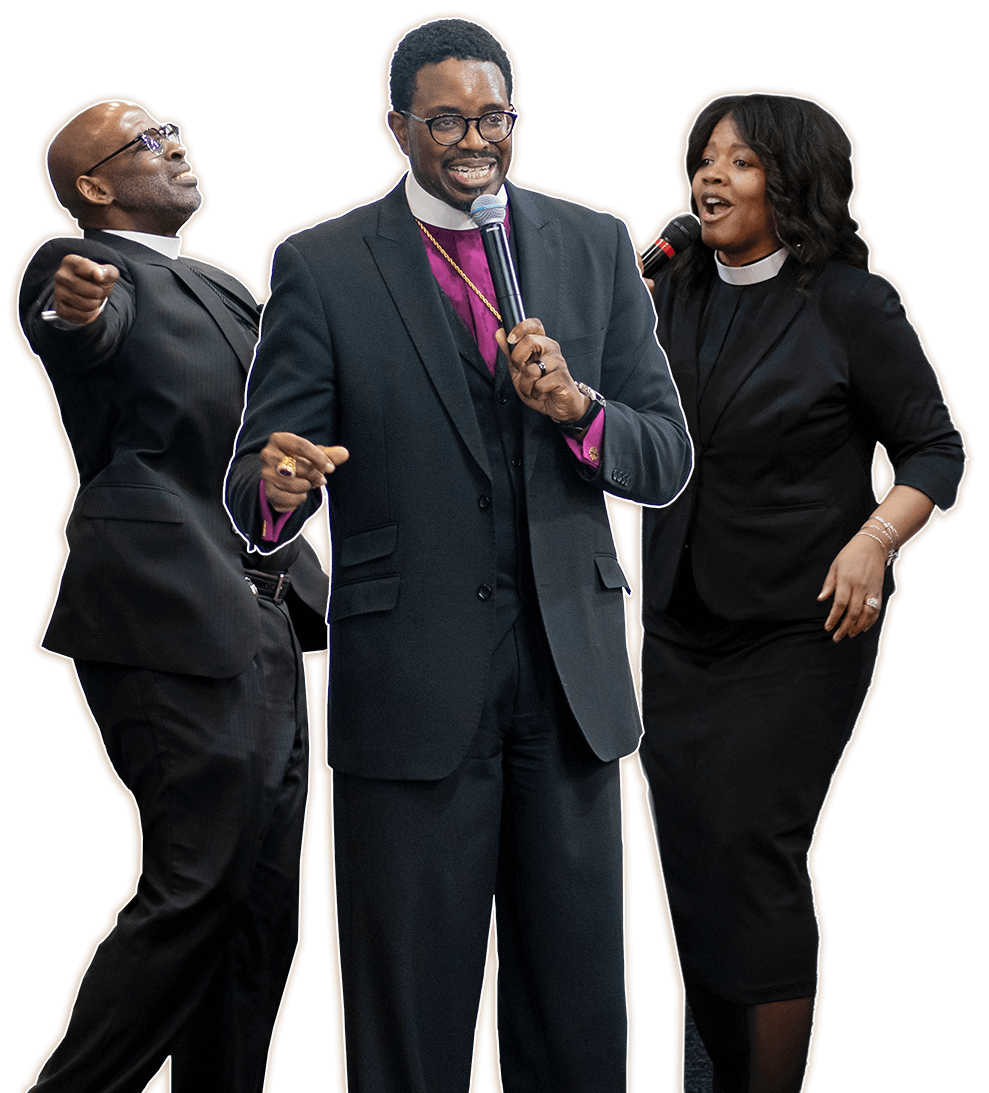 We know that showing up to a new place for the first time can be intimidating, but at The Faith Place it's our passion that you feel right at home from the moment you pull into the parking lot! As a first-time guest, you are a VIP to us so we'll be there with you every step of the way! We cannot wait to see you!
Have a question about The Faith Place?
For any questions about The Faith Place, please contact our Church Office with the email below.